RAB El nou món digital, edició d'estiu / Summer Edition 2022 [CA|EN]
First Published: .
Aquest és el guió per al proper programa El nou món digital a Ràdio Amèrica Barcelona, que s'emet els Dilluns a les 14:30 Ireland Time / 15:30 Zona horària Catalunya / 06:30 Pacific Time.

Disclaimer: Treballo per a Activision Blizzard. Totes les opinions són meves i no representen cap companyia.


This is the excerpt of my radio program at Radio America Barcelona that airs on Mondays 14:30 Irish Time / 15:30 Catalonia Time / 06:30 Pacific Time.

Disclaimer: I work for Activision Blizzard. Opinions are my own. My opinions do not represent any company.
El programa de ràdio a RAB fa vacances durant el mes d'Agost, i tornarà a emetres el 5 de Setembre.
Nogensmenys continuaré pujant notícies per a que estigueu informats durant l'estiu. :)
Darrera actualització / Last Update: 2022-08-01
The RAB radio program will be on holidays during August, coming back the 5th of September. However I'll keep posting news.
Entreteniment
S'estrena El Senyor dels Anells en Català. Una sèrie original d'Amazon Prime.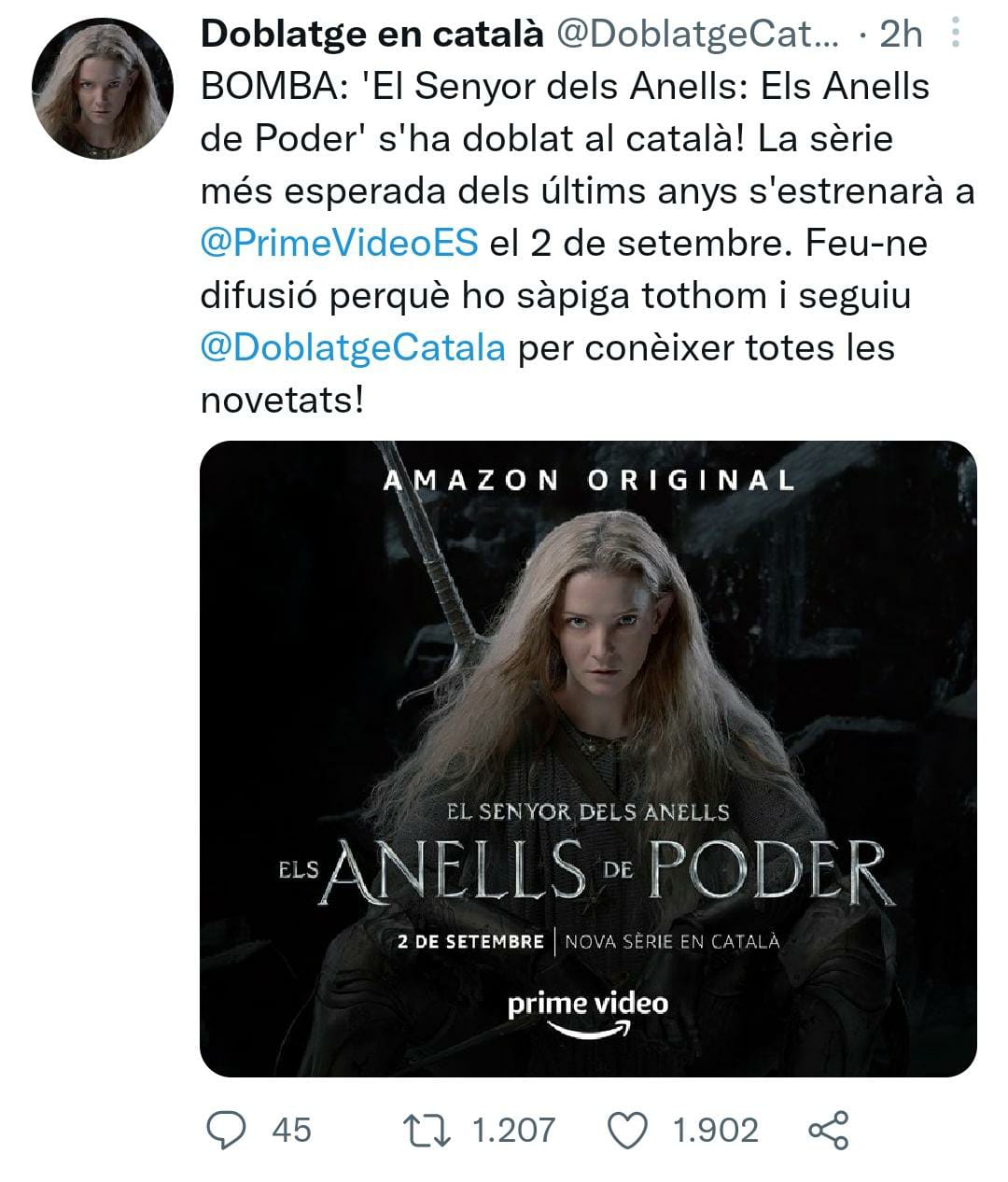 Més anuncis en Català: Dragon Ball Super Heroi s'estrenarà als cinemes el 2 de Setembre
Han anunciat el trailer de la nova de Black Panther
The new Black Panther movie has been announced
I el 3 d'Agost a Disney Plus arriba Lightyear!
Un company de feina va ser al Comic Con i m'ha passat una foto de totes les estrenes super xules que vén el 2022 i 2023. Gràcies Mason!
A work colleague was at Comic Con and has sent me a picture of the new super cool movies coming in 2022 and 2023. Thanks Mason!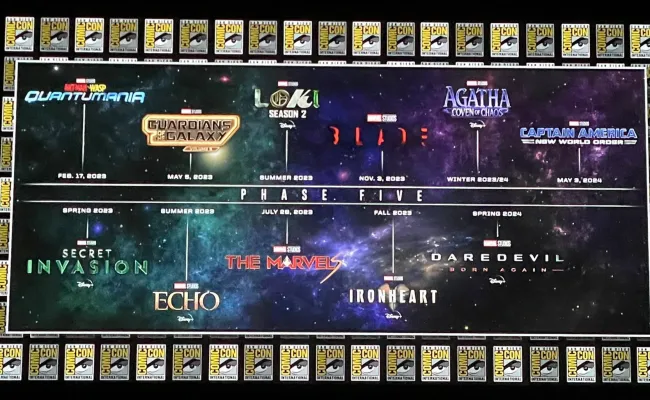 PS Plus Extra and Premium games for July include 'Stray' and 'Final Fantasy VII Remake Intergrade'. You'll get access to 'Marvel's Avengers' and a bunch more Assassin's Creed games too.
Notícies d'estiu / Summer News
Rosalia va cantar al Juliol en Català a València. Ja que els esforços d'espanya per a erradicar la llengua catalana, sempre celebrem que la nostra llengua brilli arreu.
Rosalia sang in July in Catalan in Valencia. As the efforts from Spain to eradicate the Catalan language are huge, we always celebrate our language shining anywhere.
Una estudiant de belles arts d'UK va protestar duent a la graduació que volia un reemborsament, doncs durant el covid la formació que han rebut està molt per sota de la formació presencial de la resta dels anys, i el preu és el mateix
A Fine Arts student protested during graduation to get back the tuition fees due to the lack of service (all remote) during covid.
Una companyia de telecomunicacions al Canadà, Rogers, va tenir un error en els seus processos i va deixar sense telefonia milions de clients, fins i tot el servei d'emergències va estar inaccessible durant un dia. La notícia parla de que va ser un error de codi però llegint la notícia sembla clar que la companyia no va invertir suficient en garantitzar la qualitat dels seus processos. Culpar a un error de codi és com culpar el gat de tot, quan els executius han sigut incompetents en posar els mitjans a IT: prou temps i personal per a que els enginyers dissenyessin una solució segura per a la posada en producció dels canvis. Per a mi és un altre exemple de no tenir cura dels clients.
A communications company in Canada, Rogers, had an error in their processes and let down without phone service millions of clients. Even emergencies was not accessible for a day. The new on the article linked says that it was an error in the code but reading the article it seems clear that the company did no invest in assuring the quality of their processes. Blaming an error in the code is like blaming the cat for everything, when the executives were incompetent in providing the means to IT: enough time and staff so the engineers could design a safe solution to release the changes to production. For me is another example of not caring about the customers.
Amazon ha pujat el preu de la subscripció d'Amazon Prime
Amazon has increased the price of the Prime subscription
Nintendo Japan will offer benefits to employees in same-sex unions. Japanese law does not recognize same-sex marriages.
Uber sued by more than 500 women over sexual assault and kidnapping claims. The complaint targets Uber for lax driver background checks.

Additional 150 claims are being investigated.
Seguretat
La meva amiga Esther m'envia una captura del seu mòbil d'una estafa en que li envien un SMS on s'intenten fer passar per caixabanc. El més divertit és que ella no te compte en aquell banc.
My friend Esther sends me an screenshot from a fraud attempt via SMS where they try to impersonate caixabanc (a bank). The most funny is that she doesn't have account in that bank.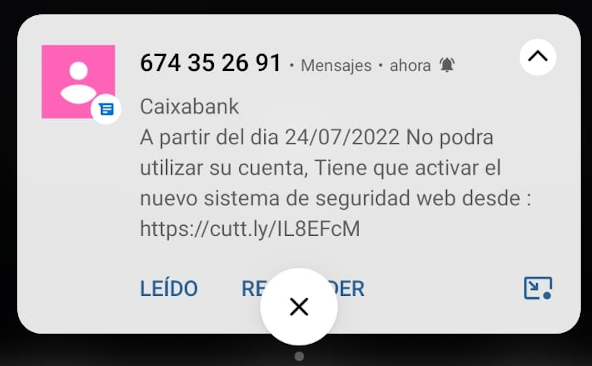 Amazon gave Ring footage to police without customer consent. The company says it did so in instances where it believed someone was in danger.
Security flaws in a popular GPS module could allow hackers to track vehicles and to stop the vehicle by cutting the fuel reserves. This Chinese GPS costs $20 USD

And I think about how important is to have professional Software Developers which good salaries, with good managers, working in a democratic country with transparent and fair laws. Buying products sold by company that mistreat employees, or pay they few, or in dictatorship countries poses a security risk for all the customers
Internet / Societat
A Chinese Wikipedia editor spent years writing fake Russian medieval history. She pulled off one of the largest hoaxes ever seen on the platform.
M'agrada CoffeeZilla perque desenmascara estafadors, i ha fet que més d'un vagi a presó
I like CoffeeZilla because he discovers scammers, and has made go to prison more than one
Notícies
Uber se segueix cobrint de glòria. Ha estat discriminant passetgers amb discapacitats
Uber continues to show how disappointing they are. They were discriminating disabled passengers
Gadgets
Canon i Nikon abandonen la tecnologia DSLRS per a centrar-se en les càmeres mirrorless
Canon and Nikon give up on DSLRS technology in order to focus on mirroless cameras
Humor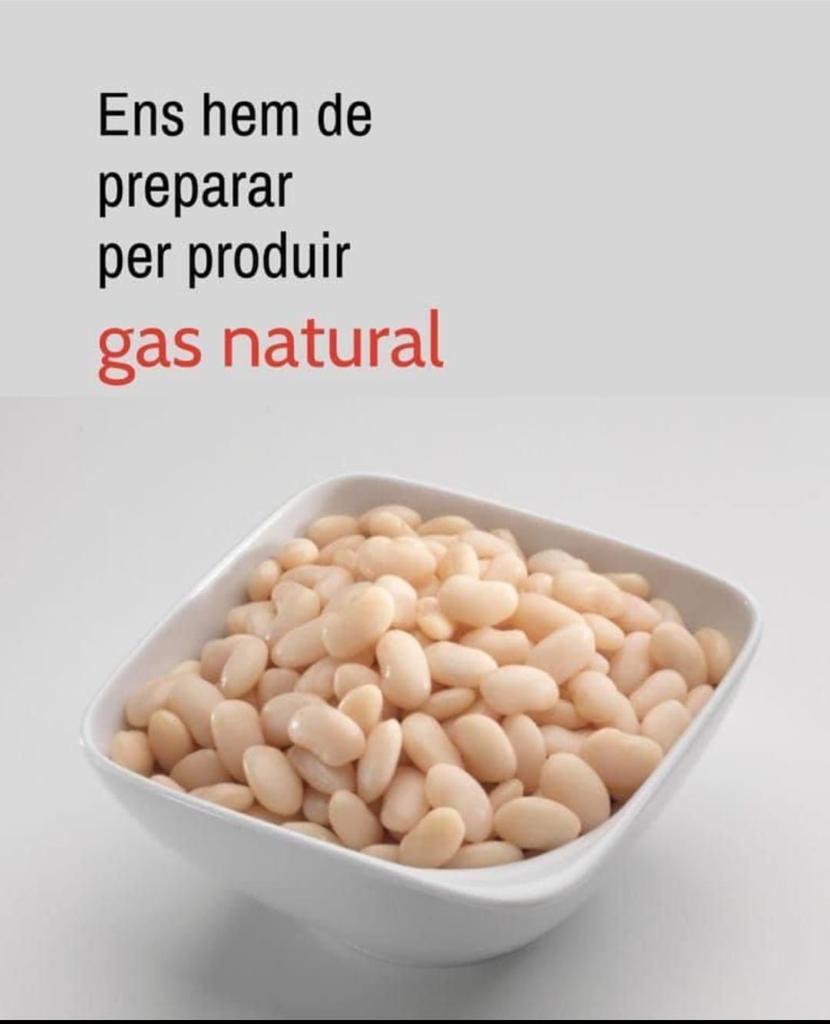 Programes anteriors / Previous Programs
Programa anterior: RAB El nou món digital 2022-07-25 [CA|EN]
Tots els programes: RAB