Created in: 2020-02-20 by Carles Mateo Last Updated: 2020-03-13 19:29 UTC
Note: This document is under construction
Society, Politics and laws
Barcelona is the capital of Catalonia, a Nation with a strong desire of freedom, that wants to get the independence from Spain (which invaded militarily in 1714 and bombed the city many times). Catalans are very different in small villages and in the city center, but me as Catalan, I think that we are nice but reserved, because we are used to be prosecuted just for being Catalans, so we people don't earn our trust easily. However, if you make a Catalan friend, our loyalty is like family. This is related since medieval books already.
When we suffered the Spanish invasion in 1714, and later the invasion of dictator Franco with the help of Hitler and Mussolini, the Catalan language was forbidden, prosecuted, universities closed, Catalan Constitution removed, Parliament closed… but part of the freedom was recovered in 1975 when the fascist dictator Franco died. Most of the Catalan particularities were forced into assimilation to the Spanish model, however one interesting thing that was not changed was the Civil Right. That's very important cause some laws survived and are different from the Spanish laws, and from most of the places in the world. One worth to mention is that our Civil Law gives us "Separation of Goods" (separacio de bens), and that means, that if two people marry and one has 3 houses and €20,000 in the bank, and the other has €500 in the bank and nothing else, if they divorce, they'll get exactly what they had. So individual A will keep their 3 houses and €20,000 and B €500. This is very different from the "Earning Goods" (bienes gananciales) in Spain, where if they divorce A and B would get exactly half of everything. When they get married is like everything goes to the common pool.
Must say that there are details, like if the partner leaves the job in order of take care of the house, they may get something in compensation, or if there are children, at least one house will be for the mother if taking care of the children, and the father will have to pay a pension to feed and take care of the children. Still, it seems to me much more fair that what I saw in most of the countries (even if in some they have pre-marital contracts).
The Catalan society is hard worker and loves to read and to study. Compared often to the Jews, as an insult, by the fascist authorities in Spain during the dictator.
One show of the passion for reading can be manifested by Sant Jordi's celebration, the 23th of April, which is a day in which girls gift a book to the men, and men gift a rose to the women they love, or they family or female friends.
The Castellers or Human Towers are declared World Heritage and have been present in many international celebrations like Olympic Games.
And the traditional parties in the villages have many books talking about them and are epic.
As Catholics, it is typical to have "el pesebre", a recreation of the birth of Jesus, but our irreducible character have has to have particular elements like "el Caganer", which have became world wide famous few years ago.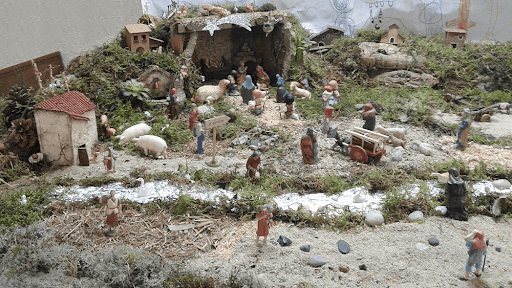 The love for Freedom and the defense of Human Rights has been a characteristic tread of the Catalan culture since it's origins, around the year 8th Century and the first bilingual dictionary known is Catalan-German German-Catalan. Catalans also invented the navigation code for ships that became universally accepted. Probably this loves for Freedom is what makes Barcelona and Catalonia a place full of entrepreneurs and small business owners. It is said that "Catalans, from the rocks they make bread" (els Catalans de les pedres en fan pans) about the inventive we have to detect opportunities where others see nothing.
The 11th September is the national day, and is the day the Catalans remember that they fight to the end for their freedom that 1714, alone, against Spain and France troops. That day every year, there are many cultural acts, and there is a demonstration for Independence that some years got to 2 Million people, from a total population of 7,5 Million. You can visit parts of the city where there are still holes in the walls from the different times Barcelona has been bombed, at different ages, from Romanic era to 20th century.
Weather
The weather in Barcelona use to be excellent. Sun is present from 7 in the morning to 20:00 almost all the year, and specially in June, July and August, people enjoy the beach.
It has a weather similar to California.
It rarely snows, but if you go to the North, near Pirineus montains, you can see snow in winter.
Even if weather use to be excellent, with no wind at all, and few frequent rain, must be said that when it rains it rains. Rain can last 4 hours and more, and be very intense. Very often the semaphores (traffic lights) stop working in Barcelona when it rains.
The city
The city is very well designed with most of it being square islands similar in size. Is easy to drive as every street is two ways and you can go back by just turning right right right right or left left left left.
With a beautiful architecture thanks to genius like Gaudi, or Dali (both put in jail for talking Catalan at different times) .
Sants street is the longest commerce way, in Europe they say, created by many small commercial stores. Many of them have been bought or replaced by Chinese, as the traditional owners could not afford the more and more higher rents for commercial locals in Barcelona. Still many resist.
Transport
The city has buses, metro, taxis, tram, bicycles that you can use paying a yearly sum.
Huber was forbidden by the Spanish government.
Taxis in Barcelona are very characteristics, all the same color, black and yellow. In the airport there is an official taxi stop, so don't get to any random guy that asks you if you want a taxi. The taxi drivers are in a specific place and they will not go to you, as they expect you to go to them.
In the city you can stop a taxi just by raising your hand horizontally, but only the cars with a green light turned on are available, the other have a customer inside and will not stop.
Airports
Local food
One typical food. "La calçotada". Which is a social party, normally for lunch where we eat scallion/spring onions and meat cooked at the fire on the barbecue. We peel the external layers, and eat with a sauce called "romesco".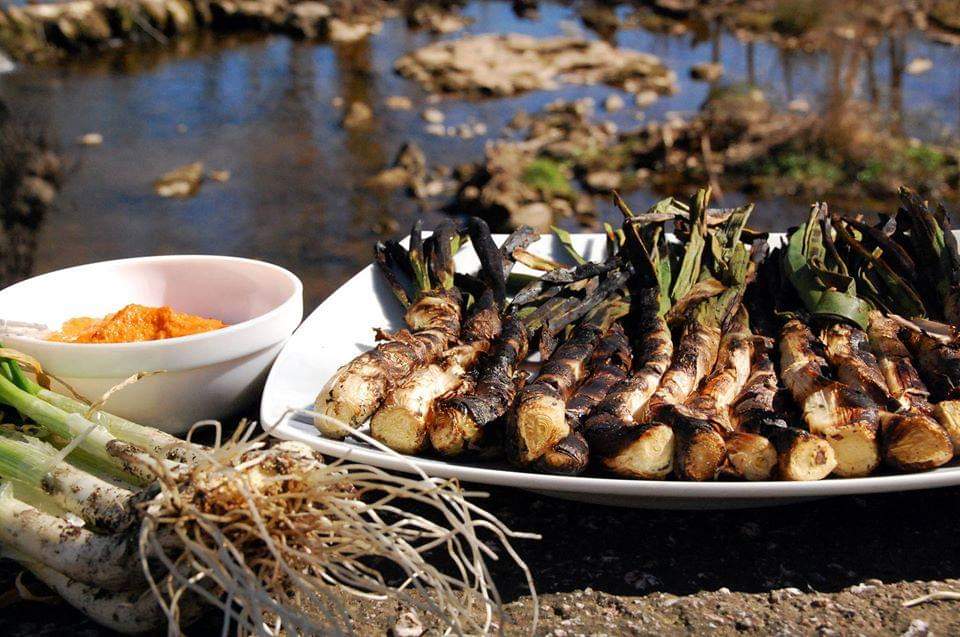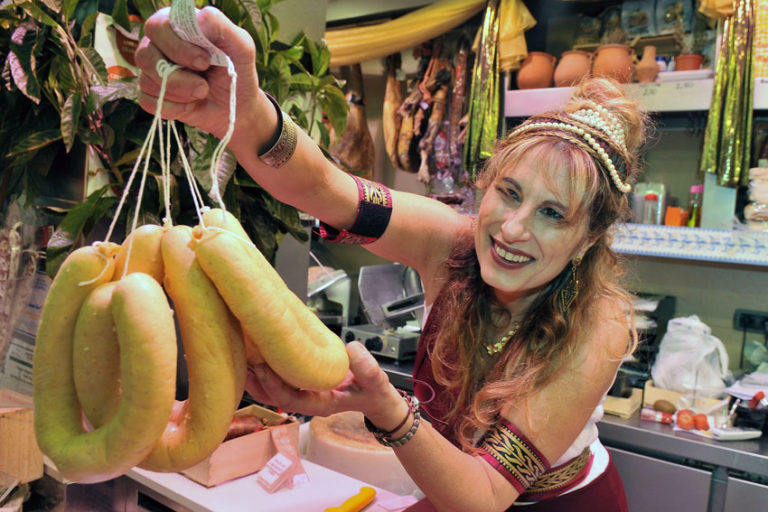 Population
Languages
Religion
airbnb and hotels price
The controversial mayoress has forbidden airbnb in Barcelona. It is only allowed to red a room, but not the entire flat.
Hotels prices range from €110 to €175 per night, except when the city is full and prices double or triple. For example for the Mobile World Congress.
Price of the rent
In the recent years rent has increased a lot.
In the year 2020 a flat with furniture, 5 years old new, 80 square meter in a middle class zone, can cost around €1,200/month.
English and expats
Well, it's a shame. In Barcelona few people talk a decent English or even understands it.
You better print the address of the places you go to show to the taxi driver.
Salaries for IT
Barcelona is one of the most attractive places in Europe for IT.
A low cost of live compared to major cities like Berlin, London, Edinburgh, Cork or Dublin, and salaries very high for IT, with the excellent weather, a market of 40 millions Spaniards and 7.5 million Catalans (around 10 if we count Catalan speaking zones in the Meditarrean sea).
The minimum inter-professional salary is (updated to Jul 2019) €1,050 net per month.
Salaries for a Senior Software Engineer with 5 years experience will range between €35,000 and €55,000 gross per year. Most of companies provide an optional bonus too.
€55,000 gross per year is approximately €3,267 net per month within 12 payments in a year.
Internet
Internet is decent, most areas of the city have Fiber and in some places they have 1 Gbit/s connections.
In some places far from the core of the city only DSL arrives.
Office Material
The paper we use here is Din A4, like in Ireland.
Buying Hardware
Barcelona is full of Hardware stores. There is one street where they are concentrated, is called Sepulveda street.
Security
Police
Nightlife
Dangers/Terror histories/Bad experiences
There are many to tell, I've pending explaining seeing thieves in the airport, fake taxi drivers offering their services, pickpocketers in the center, skinheads robbing in the metro… don't ever leave your belongings unattended.
LGTB+
Restaurants
Those are my recommendations.
La parra
I come here since I was a child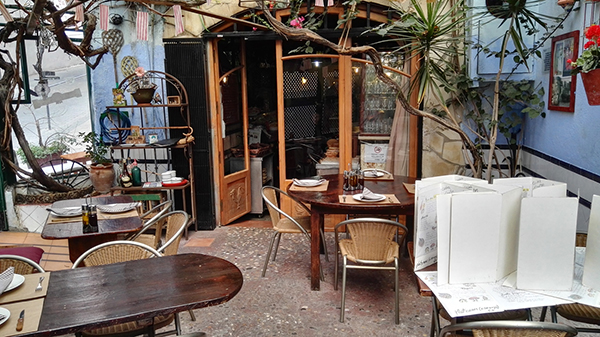 Santamasa
http://www.santamasarestaurant.com/
Centric 35
Is from a good friend of mine 😊 The Cheff and owner. If you tell Oriol that you're a friend of Carles he will be very happy.
https://www.tripadvisor.ie/Restaurant_Review-g187497-d3635494-Reviews-Centric_35-Barcelona_Catalonia.html
https://restaurantcentric35.business.site/
Clarius (Catalan-French cuisine)
https://hedofoodia.blogspot.com/2019/05/clarius-restaurant-barcelone.html
Can Xurrades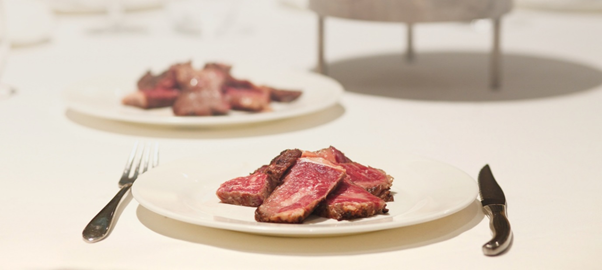 1881 per Sagardi
Restaurant and terrace in the Museu d'Historia de Catalunya
Plaça de Pau Vila, 3, 08003 Barcelona
At the top of the Museum of History of Catalonia you can enjoy a restaurant, a coffee bar, and a terrace for having cocktails. The terrace is a cityview where you can see all the port and part of Barcelona. Is very beautiful at nights. There are few tapas bars and pubs and open discos just down next to the Museum's entrance.
http://www.mhcat.cat/la_visita/mirador_restaurant/restaurant_1881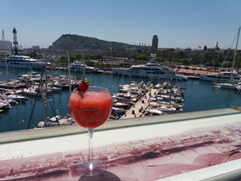 The museum is very interesting too.
1902 Cafe Modernista
Next to the Recinte Modernista Museum, you can have tasty tapas with beautiful views and after going to the museum.

Carrer de Sant Antoni Maria Claret, 167 | Recinte Modernista de Sant Pau, 08025 Barcelona
(st Sant Antoni Maria Claret, 167)

https://www.tripadvisor.ie/LocationPhotoDirectLink-g187497-d6503265-i137778634-1902_Cafe_Modernista-Barcelona_Catalonia.html
The terrace is owned by the restaurant which is inside, and is very nice, and the menu looks amazing.
Iconic places in Barcelona city
Sagrada Familia from Gaudi.
F.C.B. Football Club Barcelona stadium "Nou Camp".
Nearby Iconic places
Monserrat, has unique type of rounded mountains. And on top, in the church, there is "la Moreneta" which is a figure of the Mother of Christ, which is black.
Activites