Aquest és el guió per al proper programa El nou món digital a Ràdio Amèrica Barcelona, a emetre Dilluns 4 de Juliol de 2022. 2022-07-04 14:30 Irish Time / 15:30 Zona horària Catalunya / 06:30 Pacific Time.

Disclaimer: Treballo per a Activision Blizzard. Totes les opinions són meves i no representen cap companyia.


This is the excerpt of my radio program at Radio America Barcelona on Monday 2022-07-04 14:30 Irish Time / 15:30 Catalonia Time / 06:30 Pacific Time.

Disclaimer: I work for Activision Blizzard. Opinions are my own. My opinions do not represent any company.
Aquesta és la pàgina del proper programa del proper 4 de Juliol de 2022. (Hi estic treballant).
Actualitat
És 4 de Juliol i als Estats Units és festa. Aquest dia i aquesta setmana hi sol haver ofertes amb descomptes.
M'ha cridat l'atenció la notícia que diu que el príncep de Gal·les, que va acceptar un maletí amb un milió d'euros i dues donacions més d'un milió cadascuna, en total dos milions i mig de lliures d'un magnat àrab, diu que ho va donar a caritat i que no ho farà més.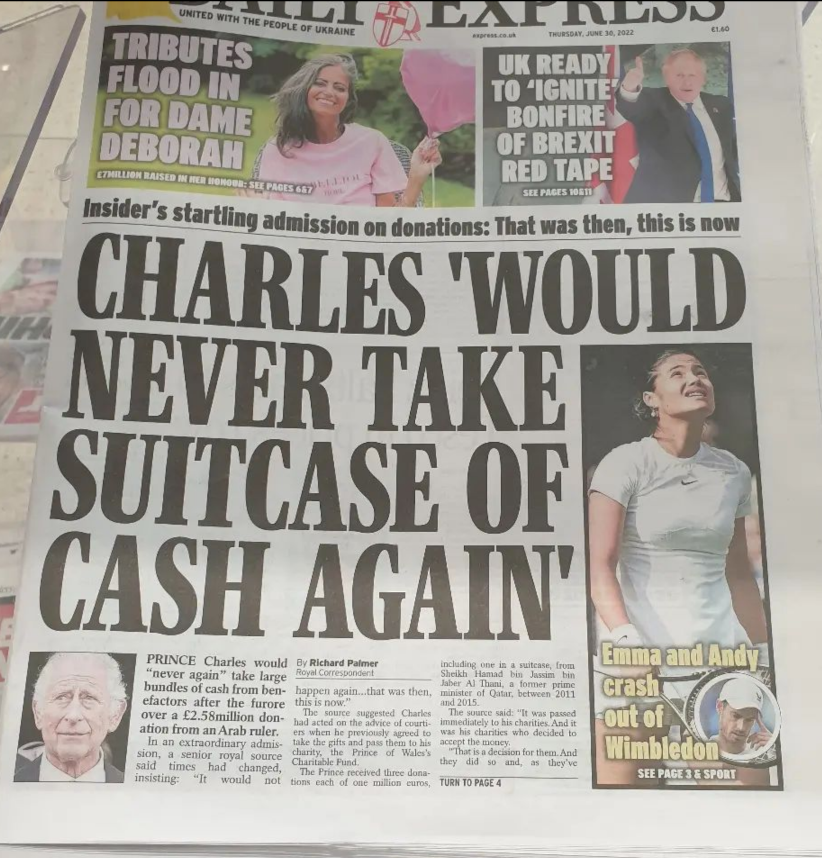 Entreteniment i videojocs
Com va intuïr la Mariel, Netflix i Disney+ estan treballant en un compte més barat amb anuncis
Amazon ha estrenat, divendres 1 de Juliol, la primera sèrie doblada i subtitolada al Català
El 14 de Juliol s'entrena una sèrie de Resident Evil a Netflix. Zombies i monstres que no li agradarà a la Mariel.
Samsung va estrenar el proppassat 30 de Juny el seu servei Gaming Hub per a les seves Smart TVs i Smart Monitors.

En vam parlar en anteriors programes, i bàsicament es pot jugar a jocs al cloud, sense menester consola o ordinador.

Amazon ha llançat el seu servei Luna Cloud, que permet jugar a jocs de manera gratuïta als subscriptors d'Amazon Games Prime, a canvi d'una quota mensual.

És un servei similar a Microsoft Game Pass.
El Teenage Mutant Ninja Turtles: Shredder's Revenge és un remake per als nostàlgics de la meva edat. Ha tingut molt bona acollida.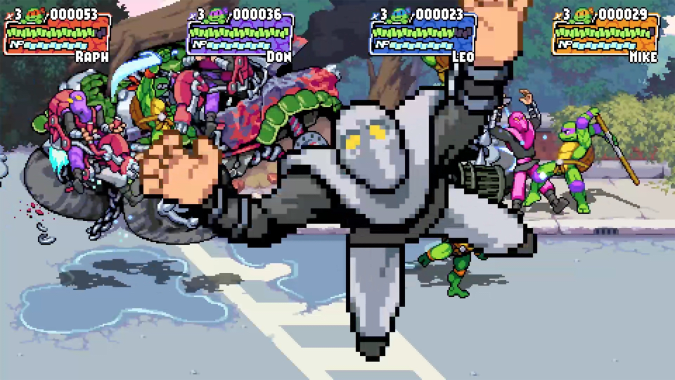 Està previst que a final d'anys surti Return to Monkey Island's. Pels nostàlgics.
Al site es pot veure al creador a la presó, i a través d'uns diàlegs explica que l'han posat a presó per una estafa relacionada amb NFTs.
Ciència
Una brain to AI interface ha permès a un home amb paràlisi alimentar-se sol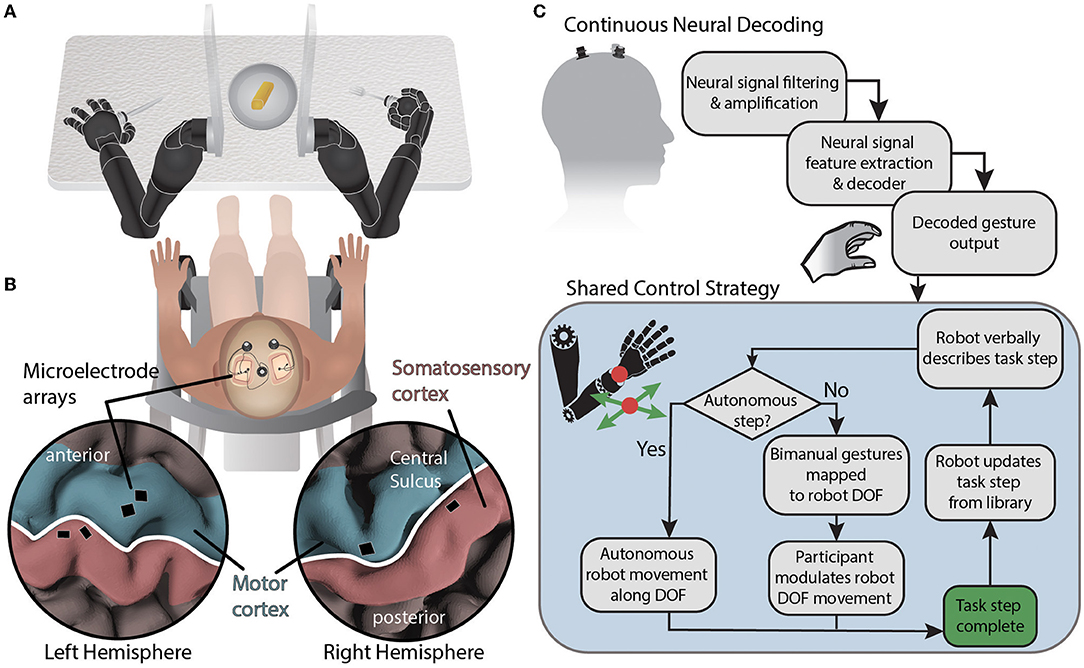 https://www.frontiersin.org/articles/10.3389/fnbot.2022.918001/full
Entrevista a Alícia Sintes, física teòrica especialitzada en la detecció i l'anàlisi de les ones gravitacionals:
Trucs
Usar una Dashcam pel cotxe/moto

Si hi ha un accident enregistra el que ha passat
N'hi ha que enregistren cap endavant i cap endarrera
Moltes companyies fan un preu d'assegurança més barat si tens una dashcam.

Quan necessites posar accents a un email, i uses el teclat d'un ordinador que no en te, com a bon/a expat

Teclat virtual per a Linux, Mac, Windows
També et pots comprar un teclat físic o un d'enrotllable
Si hi ha temps… o per a una altra setmana…
Dones en ciència i tecnologia
Referències d'altres programes
Un bon article explicant el que són els NFT
OpenSea ha estat hackejat i li han robat els emails de tots els usuaris. La companyia diu que no li han robat mots de pas o altra informació.

OpenSea és un NFT marketplace.

Un ciberatac ha impactat els serveis per a gent sense feina a diferents estats dels Estats Units.
Descomptes/Promocions
Amazon Prime Day es produirà el 12 i 13 de Juliol a 15 països simultàniament.

Durant aquest període hi ha ofertes amb importants descomptes, fins que acaben existències.
Trucs de Zoom
Un Zoom és un sistema de videoconferència que s'utilitza molt en teletreball a les empreses.
Es pot utilitzar gratuïtament, amb un límit de temps per cada trucada. Ara fa poc s'ha limitat el temps de persones individuals a 45 minuts, fins ara era il·limitat i s'emprava molt per professors, terapeutes, particulars…
Jo uso la versió professional per a les meves classes i pago 18€ al mes i puc donar classes a 100 persones sense límit de temps.
Es pot compartir la pantalla. I es pot demanar control remot. L'altre t'ha d'autoritzar.

S'empra molt per a presentacions.
També per a jugar a jocs amb amics.
Per a arreglar l'ordinador a la tieta.

També es pot dibuixar a la pantalla de l'atri. La opció es diu Annotate.
Per a evitar problemes amb l'aúdio es recomana connectar un headset (auriculars amb micròfon). A TV3 s'ha pogut veure molta gent amb problemes d'aúdio acoplant-se per no emprar auriculars i micro.
També es pot difuminar la imatge de fons o posar una imatge o un vídeo de fons
Pots posar mute (Desactivar Aúdio) i parar la imatge (Detenir Vídeo)
Es pot enregistrar vídeo. Molt útil per a classes, per a que els estudiants puguin tornar a repassar la lliçó després.
Trucs de Mòbils
Pots escoltar els Whatsapps sense que els hagi d'escoltar ningú més, simplement donant-li al botó de play i posant-te el mòbil a la orella com si parlessis
Fer una captura de pantalla:
Windows
Impr Pant, Alt Impr i enganxem a una aplicació com Paint o GIMP
Linux
Impr Pant, Alt Impr Pant, Shift Impr
Android:
Cerca a Google per al teu model.
Prem tecla de baixar el volum i d'encendre el mòbil a la mateixa hora. I mantent-los pulsats durant mig segon.
iPhone:
13 i altres amb face id: Prem: el botó del costat i el de pujar el volum a l'hora.
Models amb touch id: Prem el botó de home, el rodonet, i el del costat (power).
Els que tenen el botó a dalt, han de prèmer el botó de dalt i home.
https://support.apple.com/en-ie/HT200289
Copiar i Enganxar:
És possible seleccionar text, copiar i enganxar apretant amb el dit sobre el text durant dos o tres segons. Un menu se'ns obrirà i també dues boletes ens indicaran el principi i el final del text seleccionat.
Trucs per a trobar feina
LinkedIn
Estudiar una carrera

Es pot fer de tardes, remotament, per Internet
S'aprèn molt
Es fan bons contactes

Estudiar un curs de programació

La Generalitat de Catalunya fa cursos gratuïts per a aturats
Temes proposats per a següents programes
La importància de LinkedIn en la estratègia per a trobar feina. Trucs i consells.
Aprèn a programar i canvia la teva trajectoria laboral. Trucs, consells, històries d'èxit.
Trucs per a utilitzar programes més eficientment:

Cercar textes dins pàgines webs i documents
Copiar, enganxar

Utilitzar google docs per a treballar en un document conjuntament
Compartir arxius i vídeos amb Google Drive
Ergonomia, com usar un monitor extern, teclat i ratolí, pot fer desaparèixer el mal de coll. Emprar llum addient i una bona cadira.
La importància de les còpies de seguretat. Tenir les còpies distribuïdes geogràficament per estratègies de disaster and recovery.
Com alliberar espai al mòbil. Passar fotos a una tarja SD o a l'ordinador. Arxius que guarda Whatsapp i mai allibera.
Com emprar negreta, cursiva, i marcar un bloc de codi a WhatsApp.
L'experiència dels estudiants a la universitat i masters, costos, països que subvencionen.
Resolució de preguntes. Envia la teva pregunta a l'equip del programa i la resoldrem en un proper programa.
Programes anteriors
Programa anterior: RAB El nou món digital 2022-06-27 [CA]
Tots els programes: RAB