RAB El nou món digital 2022-07-18 [CA|EN]
First Published: .
Aquest és el guió per al proper programa El nou món digital a Ràdio Amèrica Barcelona, que s'emet els Dilluns a les 14:30 Ireland Time / 15:30 Zona horària Catalunya / 06:30 Pacific Time.

Disclaimer: Treballo per a Activision Blizzard. Totes les opinions són meves i no representen cap companyia.


This is the excerpt of my radio program at Radio America Barcelona that airs on Mondays 14:30 Irish Time / 15:30 Catalonia Time / 06:30 Pacific Time.

Disclaimer: I work for Activision Blizzard. Opinions are my own. My opinions do not represent any company.
Aquesta és la pàgina del programa del Dilluns 18 de Juliol de 2022 amb la grabació en vídeo, en directe, i una secció extesa.
This is the page for today's program, July 18th 2022. A video in English will be uploaded ASAP.
Avui duia una samarreta dels Catarres, que me la van signar a un concert a Irlanda, a Dublin. Us deixo una cançó que m'agrada d'ells.
Today I was wearing a t-shirt from "els Catarres", a Catalan band. They signed it for me in a concert in Dublin, Ireland. I share one of their songs, which I like.
Seguretat
Parlem una mica, debatent, sobre problemes de seguretat i com els oients poden protegir-se:
Estafadors que truquen i es fan passar pel servei de salut per a capturar dades o per a fer-te baixar un programa.
La Mariel comentava la setmana passada sobre la notícia de la vanguardia que diu que l'estat espanyol lidera les posicions (de víctimes) de robatori d'informació.

Vull comentar que no m'agrada la vanguardia perque és hispanocèntrica i sempre dóna les notícies en el marc mental de l'estat espanyol, i a mi m'interessen les notícies en el marc mental dels països catalans:

Què passa a Girona? I a Perpinyà? I a Xàtiva? I a l'Alguer? Què passa a Andorra?
Aquest és el marc mental de notícies que m'interessa.
Bandes que han desactivat a Barcelona i que aprofitant ho apretats que està la gent passaven lectors RFID per a aprovar vendes de menys de 30 €.
Contra això hi ha unes fundes que jo he regalat a la meva família i amics.

I per robatori d'informació vol dir número de tarja de crèdit, credencials per a accedir a la banca electrònica.

Cal matitzar que el 60% dels atacs provenen de Rússia.
I en molts casos, no ho diu la notícia però jo ho sé, de la Xina.
Bàsicament indrets on és molt difícil perseguir als delinqüients.
Sobretot ataquen per correu electrònic i SMS fingint ser missatges del banc
De nou us recordo els perills d'emprar software pirata, i us recomano que tingueu sempre la càmera del portàtil coberta amb una pestanyeta.
Veiem què passa a Catalunya, segons informa Vilaweb:

Un grup d'estafadors informàtics ha robat 8 milions d'euros a entitats públiques catalanes com ara ajuntaments, consells comarcals i hospitals: la banda es va apropiar de més de mig milió d'euros del Servei Català de Trànsit (SCT), 544.320 de l'Ajuntament de Viladecans, 498.620 de l'Hospital de Sant Pau i 481.403 euros del Consell Comarcal del Baix Ebre
Van fer servir enginyeria social (es van fer passar per un proveïdor)
Una nova estafa que he rebut al meu mòbil via SMS

Explota el fet que Anglaterra està cobrant aleatòriament custom taxes (frontera)
Fixeu-vos que la url intenta enganyar fent creure que és anpost.ie però en realitat el domini és ie-postage-pay-fee.com
Podeu fer una cerca del domini a whois i veureu que el domini s'ha create fa quatre dies i que el propietari no és correu d'Irlanda AnPost, si no una persona individual amb un email de gmail.
Notícies similars a Catalunya:
Un típic email d'estafa dels clàssics, de tota la vida que també vaig rebre a l'email:
Notícies sobre seguretat
Han hackejat una base de dades de la policia a la Xina, i han robat més de 1,000 milions (1 billion anglès) de dades personals. Nom, adreça, document d'identitat…Demanen 10 bitcons, ara mateix USD $198,000 dollars
A finals de Març d'enguay es va saber que a Iberdrola li van robar les dades personals de 1,3 milions de clients, incloent DNI, nom, adreça…
A Estats Units Amazon pot proporcionar a la policia la informació de les seves càmeres i porters automàtics sense necessitat de demanar permís al propietari

Imaginem si la policia espanyola pogués fer el mateix?.
Nous Gadgets i Nerd Culture
Lego is releasing a 2,807-piece Bowser set for adults

The $270 set includes a fireball launcher and a button to control Bowser's head and neck.
I també Lego ha tret a mercat un set basat en "The Office", la increïble i mítica pel·lícula sobre les misèries a les empreses de tecnologia
Hasbro will 3D-print your face onto its iconic action figures

La teva cara a un Power Ranger, GI Joe or Ghostbuster o Blackpanther o Spiderman
Entreteniment i videojocs
Ja és aquí! Resident Evil!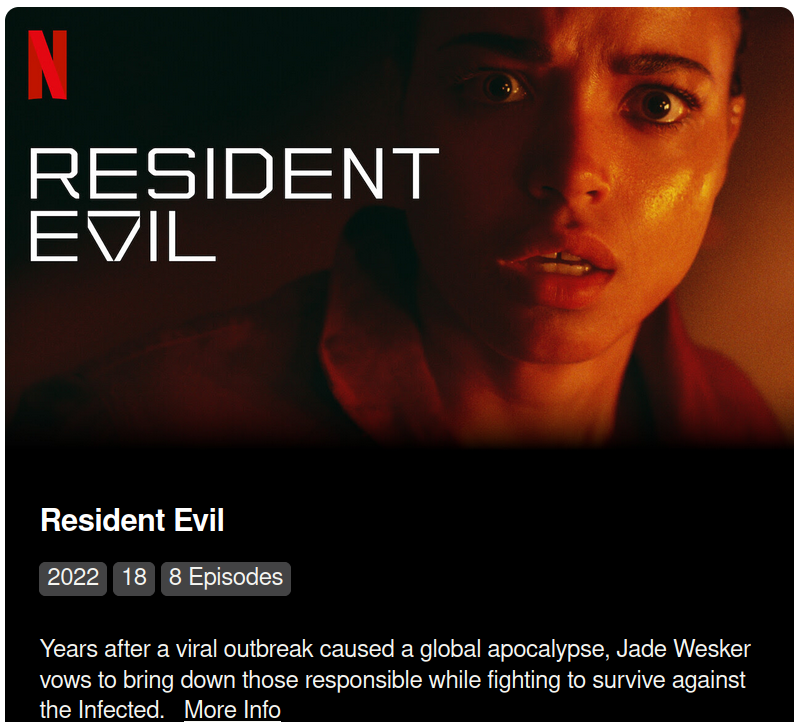 Està previst que a final d'anys surti Return to Monkey Island's. Pels nostàlgics.

Al site es pot veure al creador a la presó, i a través d'uns diàlegs explica que l'han posat a presó per una estafa relacionada amb NFTs.

The Sims 4 is expanding its sexual orientation options with new update

LGBTQIA+ identities are a fact of life and not a toggle to be switched on and off
Trucs sobre idiomes
L'anglès: llanceu-vos. Tinc companys que porten més de 10 anys a Irlanda, i segueixen tenint accent. Que no us aturi això. Hi ha varietats d'accents al món. I a Irlanda parlem l'Hiberno English.
Traductor gratuït: Google Translate

A més a més parla (icone altaveu)
I podeu traduïr webs senceres si us cal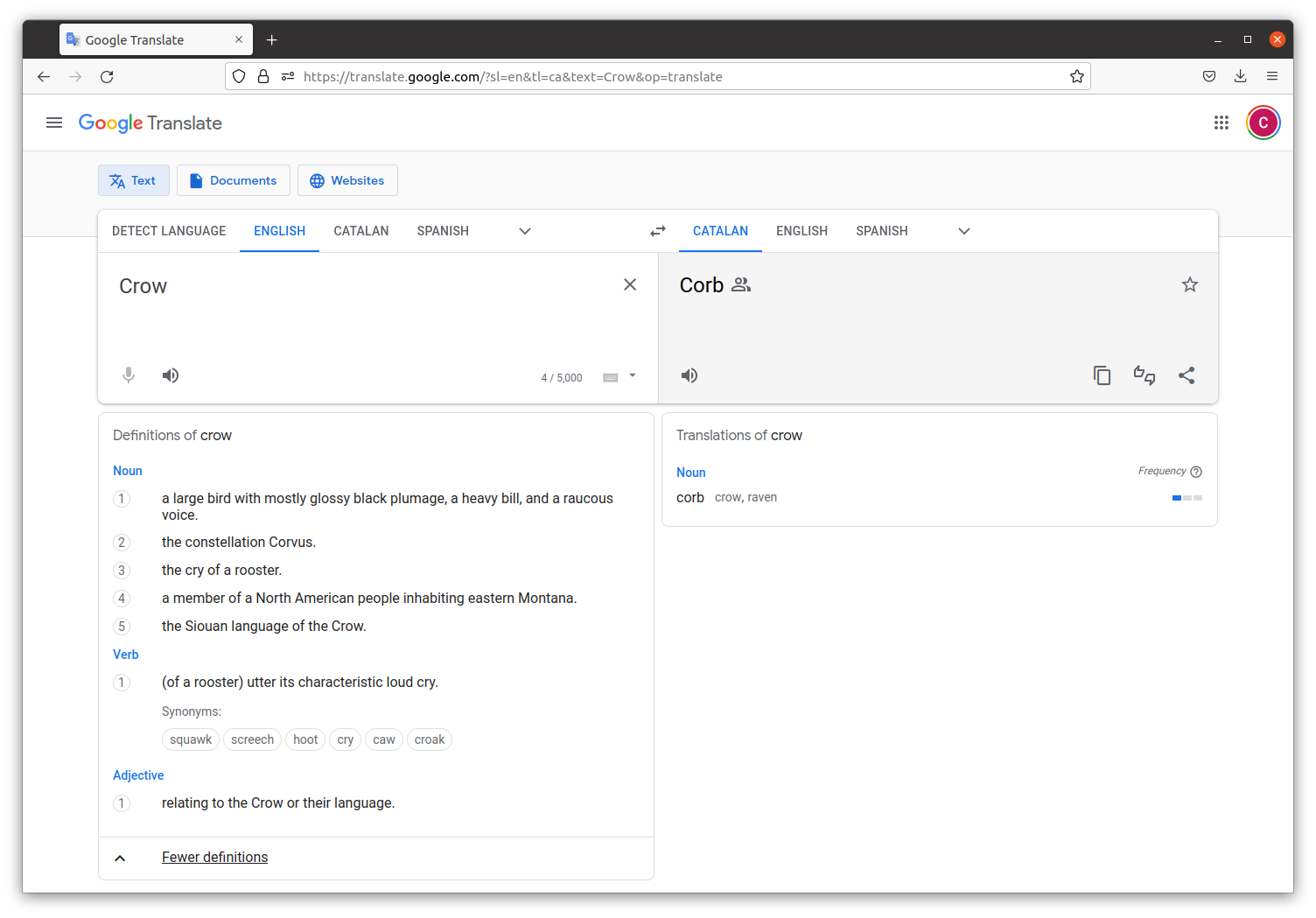 Preus / Ofertes
Intel preveu apujar el preu d'alguns processardors fins a un 20% enguany
Actualitat
Netflix farà partnership amb Microsoft per a les seves subscripcions amb anuncis
Europa ha legislat que als 2024 els cotxes hauran de tenir uns limitadors de velocitat. Això te certs perills, com el risc de que assaltants t'interceptin.
Amazon començarà a probar l'entrega amb drones (Amazone Air Prime) a Texas

Els temps d'entrega són uns 30 minuts.
A molts indrets d'USA i Irlanda la gent viu en cases amb jardí, i aquest sistema és ideal.
La nova variant de covid s'expandeix súper ràpid pel Shangai i els Estats Units

És molt més contagiosa, però estar vacunat evita els casos greus

Un altre crypto currency s'ha declarat en bancarrota. Es tracta de Celcius

Sembla ser que era una estafa.
Fa poc va fer fallida també voyager, un crypto broker, i ha fet una mena de corralito

Europa està treballant en lleis per a dificultar les crypto estafes i reduir l'impacte mediambiental
El Estats Units vol regular les cryptominers, per l'impacte energètic i ecològic
Una filtració posa al descobert els emails d'Uber, i el co-fundador va emprar i estimular la violència per a fer crèixer el suport social a la companyia
La Xina ha matxacat als manifestants als que els bancs se'ls han quedat els diners.
Programes anteriors
Programa anterior: RAB El nou món digital 2022-07-11 [CA|EN]
Tots els programes: RAB