I've published a very simple game, Tic Tac Toe, that I created for my Python 3 Exercises for Beginners book.
I've raised back the price for my books to normal levels.
I've been keeping the price to the minimum to help people that wanted to learn during covid-19. I consider that who wanted to learn has already done it.
I still have bundles with a somewhat reduced price, and I authorized LeanPub platform to do discounts up to 50% at their discretion.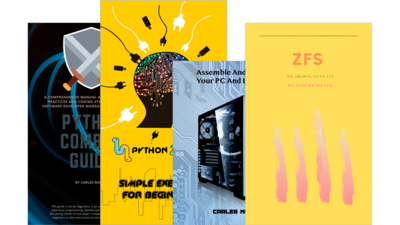 https://leanpub.com/b/python3-exercises-zfs-assemble-computer
I've been deleting AMIs, Snapshots, Volumes and backups from Amazon instances I'll no longer use.
I've migrated to Docker some sites and WordPress sites and now I'm CSP (Cloud Service Provider) agnostic. I can deploy wherever I want.
We pay per GB used of storage, so my money will get a better usage.
As I said in my old article from 2013, The Cloud is for Scaling. For Startups and for Enterprises. It is too expensive for small and medium companies.
For those studying Python there is a Virtual Meetup about Data Analysis, in Spanish ,the 23th of September
https://www.meetup.com/tech-barcelona/events/280791310/
More meetups: