Aquest és el guió per al proper programa El nou món digital a Ràdio Amèrica Barcelona, a emetre Dilluns 13 de Juny de 2022. 2022-06-13 14:30 Irish Time / 15:30 Zona horària Catalunya / 06:30 Pacific Time.

This is the excerpt of my radio program at Radio America Barcelona on Monday 2022-06-13 14:30 Irish Time / 15:30 Catalonia Time / 06:30 Pacific Time.
Notícies
Amb impressores 3D i cèl·lules d'un pacient han creat un teixit cardíac que funciona.
Alguns esdeveniments han deixat de fer obligatori mostrar prova de no tenir el covid, certificat de vacunació o dur mascareta.

Fins i tot es pot volar sense mascareta i ara volar a Estats Units sense prova de no tenir el covid o de vacunació
Però l'esdeveniment Anime Expo 2022 ha fet obligatori dur mascareta i mostrar prova de vacunació o prova d'antígens amb 72 hores d'antel·lació
Història
De les moltes dones increïbles que han fet avançar la humanitat i la tecnologia, avui m'agradaria parlar de Margaret Hamilton, que és la científica i programadora que va fer que la nau tripulada Apolo pogués aterrar a la lluna el 1969, en la missió Apollo 11.
No només va escriure el Software de la nau, si no que va haver de lluitar amb management, que no es prenia seriosament la tasca de programació, que no entenien, i li va dotar a la enginyeria de software d'un respecte necessari.
Va salvar la missió quan per un error humà, la tripulació va activar sensors de baixa prioritat que van saturar el processador de la nau. Ella havia previst l'escenari de molts errors humans, malgrat els seus caps li deien que no calia, i es va poder redreçar la situació i la nau va aterrar a la lluna perfectament.
Aquí es veu el codi que va escriure, en gruixuts llibres, que posats un sobre l'altre superen l'alçada de la científica.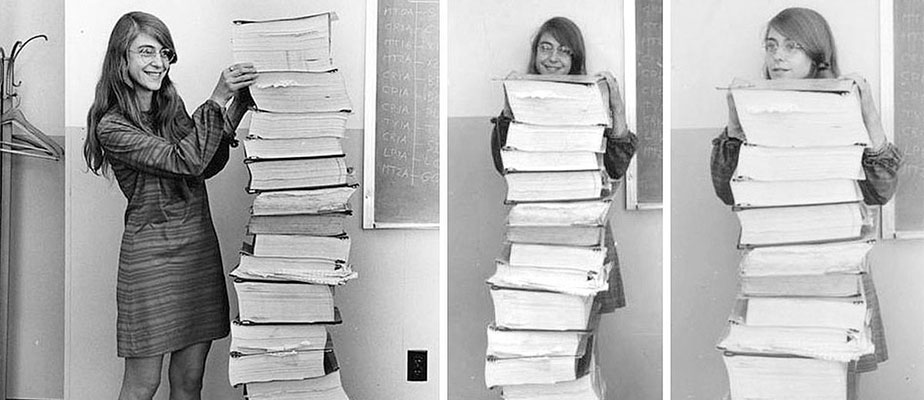 Ella va començar a fer servir el terme Software Engineer, per a que managemen reconegués la importància d'aquesta funció. I va crear conceptes sobre Reliability de Software que fem servir actualment.
https://www.amightygirl.com/blog?p=20084
Lego també va fer un kit el 2017 LEGO Women of NASA set.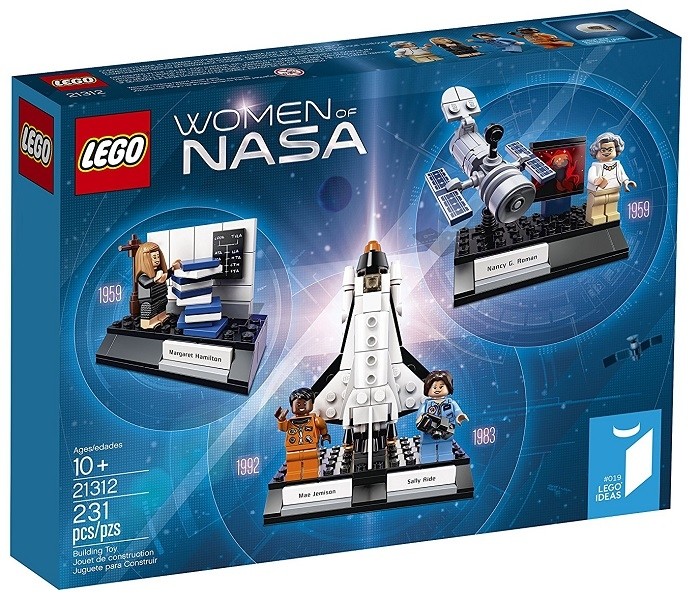 Videojocs
Moltes fires de videojocs han anunciat els títols per a Agost i 2023.
A mi m'encanta la quantitat de títols que es podran jugar amb cascos de realitat virtual.
N'hi ha molts, però jo vull destacar un que s'estrena el proper 16 de Juny, que és remake retro de les tortugues ninja, on poden jugar fins a 6 jugadors simultàniament.
I el Goat Simulator 3
Sony Playstation està apostant molt fort pels jocs de realitat virtual.
Han desenvolupat un nou casc i comandaments de realitat virtual que seran la pera.
Es pot jugar gratis al resident evil village, sense tenir compte a Stadia, amb el navegador chrome o el mòbil. En ser una demo no pots guardar la partida, però pots saber com és el joc.
Microsoft i Samsung estan portant enguany, els jocs de Game Pass als televisors smarttv de Samsung. Això vol dir que amb la subscripció de Game Pass i amb el televisor de Samsung podrem jugar a jocs de XBOX i PC sense necessitar tenir una consola o PC.

Algunes de les smart TV de Samsung ja suporten streamming de videojocs amb Google Stadia i NVIDIA GeForce Now.
Així que aviat no caldran consoles de videojoc.
Altres programes
Programa anterior: RAB El nou món digital 2022-06-08 [CA]
Següent programa: RAB El nou món digital 2022-06-20 [CA]