Aquest és el guió per al proper programa El nou món digital a Ràdio Amèrica Barcelona, a emetre Dimecres 8 de Juny de 2022. 2022-06-08 14:30 Irish Time / 15:30 Zona horària Catalunya / 06:30 Pacific Time.

This is the excerpt of my radio program at Radio America Barcelona on Wednesday 2022-06-08 14:30 Irish Time / 15:30 Catalonia Time / 06:30 Pacific Time.
En ser festiu el Dilluns 6 de Maig, el programa s'emetí el Dimecres 8 de Maig.
Notícies
La Unió Europea ha aprovat una nova llei que farà que tots els smartphones emprin el mateix carregador USB-C al 2024, i que sigui el port en comú per als portàtils el 2026.

Això és un cop per a Apple amb els seus connectors propietaris "MagSafe" i per al Lighting Port d'Apple.
També te unes implicacions de seguretat.

Elon Musk ha dit als seus treballadors de Testa que tornin a la oficina o que pleguin, que s'ha acabat el teletreball. També ha anunciat que planejat l'acomiadament del 10% de la plantilla de Tesla. Tot això mentre el primer trimestre de 2022 Testa ha tingut uns beneficis record.
Molt interessant com les companyies ruses estan tening problemes degut a les sancions per la invassió russa a Ukraïna

Les empreses russes no poden allotjar els seus projectes a proveïdors de Cloud a l'estranger
No poden pagar, ja que els bans estan desconnectats
Les empreses de Hosting i de Cloud ruses necessiten milers de servidors per a atendre la demanda d'empreses ruses contractant serveis, i no poden comprar-los
Rússia ha aprovat urgentment una llei per a permetre importacions paral·leles de microxips d'Intel, telèfons, cotxes, etc… de països com Kazaryan o Xina.
Van provar d'implantar microxips fets a Rússia, amb resultats desastrosos. No pots crear un microxip potent i fiable en quatre dies.

Degut als problemes amb COVID a la Xina, apple està movent part de la producció d'iPads de Xina a Vietnam.
En medicina, una dona ha rebut un implant per a la seva orella generat amb una impressora 3D amb cèl·lules de la pròpia pacient.
A Irlanda, dos bancs han tingut problemes, deixant tirats als seus usuaris:

Bank of Ireland va fallat i va deixar a molts clients sense les seves entrades de Bruce Springsteen (i altres integracions de BOI amb d'altres entitats també van fallar)
Revolut

I dos bancs van retirar-se d'Irlanda: Ulster Bank and KBC Bank Ireland
Entreteniment
S'estranarà aviat una nova pel·lícula de Bola de Drac Z, Dragon Ball Z per a la Mariel ;)
Es diu: Dragon Ball Super: Super Hero
Hi ha una campanya per a que es dobli al Català.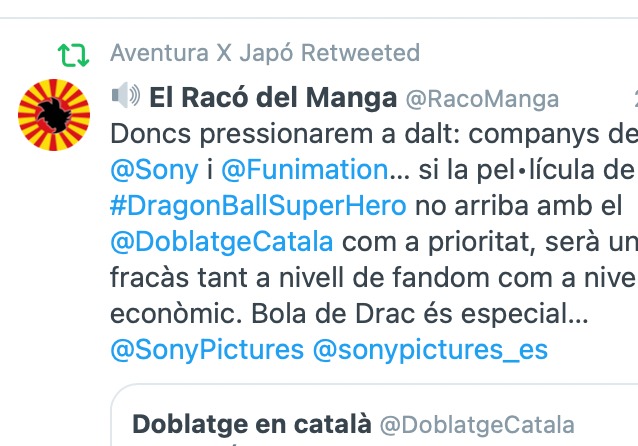 Podeu segui:
@DoblatgeCatala
@RacoManga
S'ha estrenat la tercera temporada de The Orville a Disney+
És una paròdia prou ben trobada i divertida d'Star Trek.
Netflix Geeked Week
https://www.theverge.com/2022/5/26/23141205/netflix-geeked-week-preview-sandman-cyberpunk-one-piece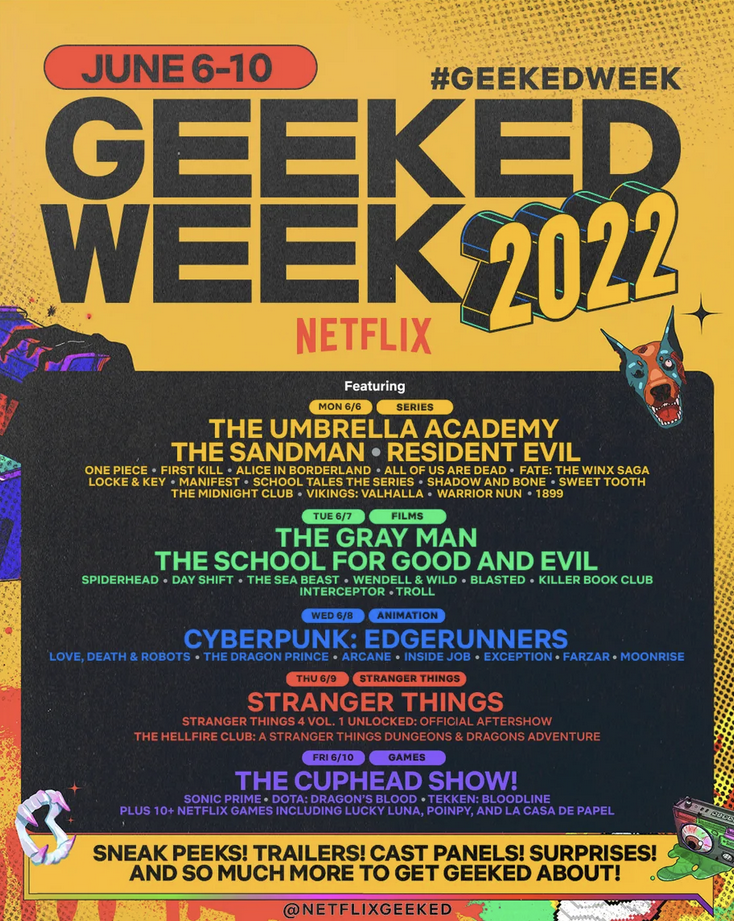 Videojocs
M'ha agradat la història de la primera programadora que va fer un videojoc on l'heroïna era una dona
https://gamehistory.org/wabbit/?utm_source=pocket-newtab-global-en-GB
Al Juliol apareixerà per a Playstation i PC Stray, un joc on ets un gat en un món post-apocalíptic ple de robots.
Trucs
Seguretat en general:
Com aconsegueixen les nostres dades?

Hackejant bases de dades d'e-Commerce.

És molt important tenir passwords diferents arreu.
Millor apuntar-los en una llibreta com a mnemònics.
Idealment que tinguin majúscules, minúscules, números i caracters especials com ! $ % –
Empreses desaprensives, com Twitter, que va usar els números de telèfon i email de MFA per a fer publicitat personalitzada. Van ser multats.
Enllaç al programa següent: RAB El nou món digital 2022-06-13 [CA]
Enllaç al programa anterior: RAB el nou món digital 2022-05-30 [CA]