Some additional command-line tools that I use to install and use on my client Systems
Apache benchmarks
To stress a Web Server
ethtool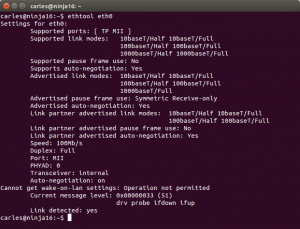 fstrim
discard unused blocks on a mounted filesystem (local or remote). Is useful for freeing blocks no longer used in ZFS zvols. That can also be achieved by mount -o discard
git
htop
An improved top
ifmetrics
To set the metrics of all IPV4 routes attached to a given network interface
iftop
To watch metrics for a network interface (or wireless)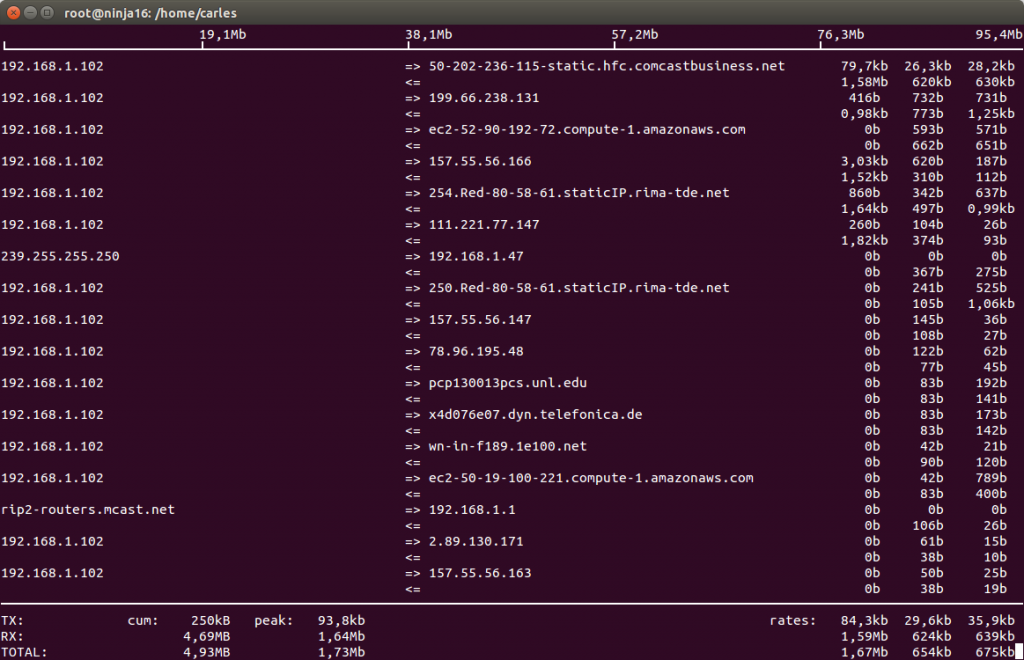 iostats
CPU and IO devices stats. I modified some collectors for telegraf and influxdb consumed by grafana for fetching the Write KB/s, Read KB/s, Bandwidth of the Magnetic Spinning drives and SSD during declustered rebuild.
iperf
Perform network throughput tests
ipmitool
iptables
iscsiadm
java (jre Oracle and OpenJDK)
ldap-utils
mc
Midnight Commander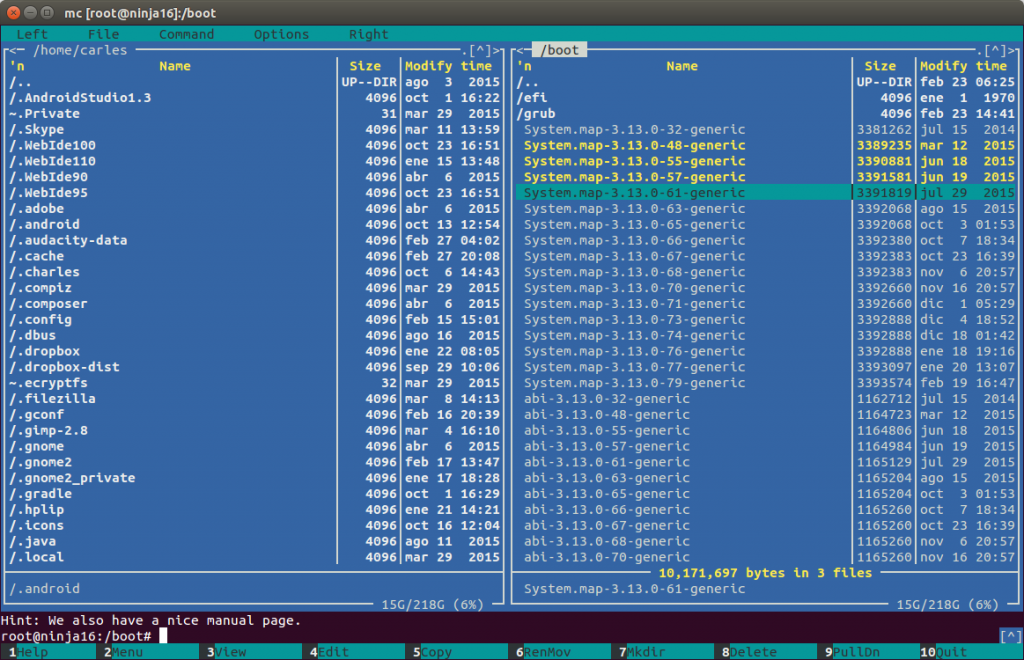 md5sum
mytop
To see in real time queries and slow queries to mysql
ncdu
Show the space used by any directory and subdirectory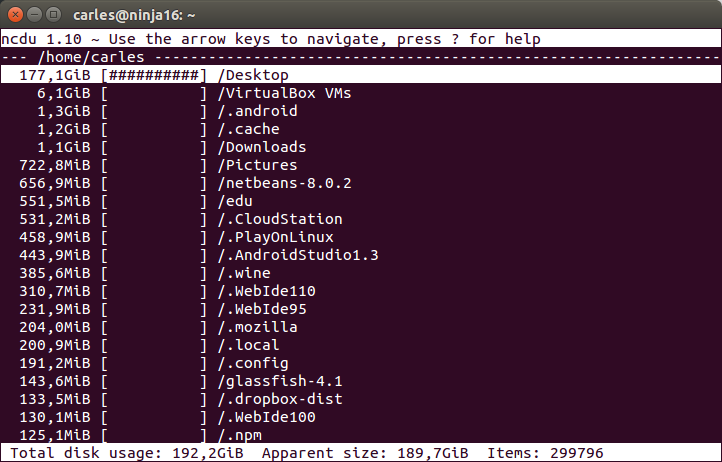 nginx (fpm-php) and apache
The webservers
nfs client
nmon
Offers monitoring of different aspects: Network, Disk, Processes…
open-vpn
openssh-server
parted
Partition manipulation
perf
Performance profiler.
Ie:
perf top
perf stat ls
PHP + curl + mysql (hhvm)

python-pip and pypy
screen
smartctl
Utility for dealing with the S.M.A.R.T. features of the disks, knowing errors…
sshuttle
A poor's man VPN through SSH that is available for Linux and Mac OS X.
E.g.: sudo sshuttle -r carles@8.8.1.234:8275 172.30.0.0/16
Sshuttle forwards TCP and DNS but does not forward UDP or ICMP. So ping or ipmi protocol won't work. But it does work for http, https, ssh…
Nice article on tunneling only certain things here.
strace
To trace the system calls and signals.
To redirect the output to another process use:
strace zpool status 2>&1 | less
subversion svn
(systemd-cgtop for RHEL)
tcpdump
To see the traffic to your NIC
traceroute, tcpdump

zram-config
Sergey Davidoff stumbled upon a project called compcache that creates a RAM based block device which acts as a swap disk, but is compressed and stored in memory instead of swap disk (which is slow), allowing very fast I/O and increasing the amount of memory available before the system starts swapping to disk. compcache was later re-written under the name zRam and is now integrated into the Linux kernel.

http://www.webupd8.org/2011/10/increased-performance-in-linux-with.html